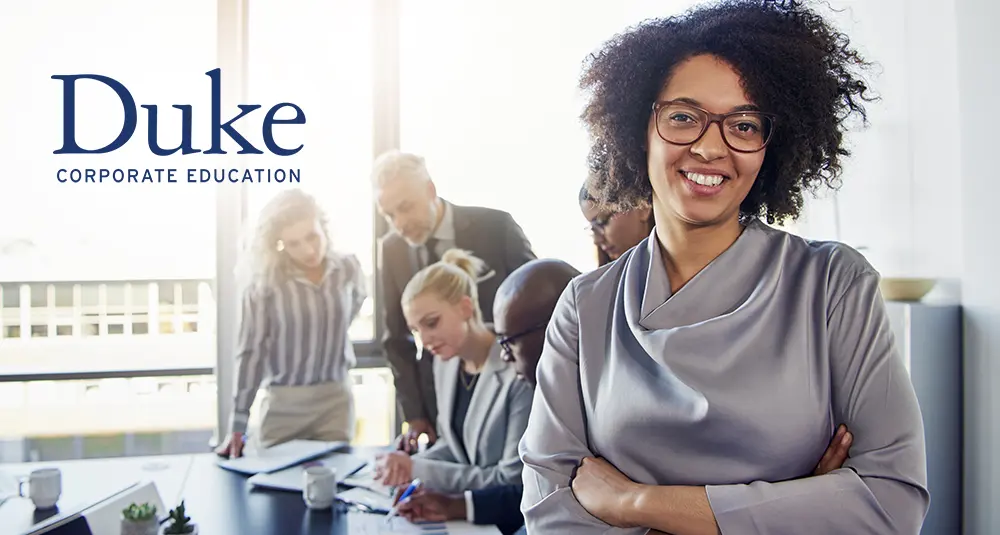 The Duke CE Advanced Technology Leadership Certificate Program creates people-first leaders who know how to innovate, communicate, and motivate in the complex, hurried, and uncertain environments in which most of us work today.
Throughout the course of the program, attendees transform in real-time - through engaging discussion, inquiry, and activity - into truly effective leaders who understand that all organizational success begins and ends with people.
The Duke CE Advanced Technology Leadership Certificate Program Creates Leaders Who Know How to:
1. Make better decisions faster in the face of increasing complexity
2. Align strategy and execution
3. Take advantage of change and reduce fear
4. Increase the impact of our teams on organizational performance

5.

Develop collaborative solutions by influencing and partnering with stakeholders

6.

Drive breakthrough innovation by borrowing principles of design thinking
What Makes this Certificate Program Different: Action Learning at its Best
For the Duke CE Advanced Technology Leadership Certificate Program, Duke CE Corporate Education brings its world-renowned leadership education and business acumen to bear on Learning Tree's extensive experience training the world's best technologists in business and government. By connecting the cutting-edge academic research of the Duke Fuqua School of Business's faculty with the real-world experience and practice of Learning Tree's instructors, we have created a unique opportunity for mid-level leaders to advance their leadership skills from the best in the business.
Unlike other leadership programs, The Duke CE Advanced Technology Leadership Certificate Program provides:
Action learning experiences that include simulations, case studies, peer problem-solving, and more
Adoption-based return on investment
Engaging inquiry-based transfer of knowledge versus lecture
On-site course delivery
Global scalability
"Class was great! Loved the material and the case studies, they hit close to home."
-Joshua F., Lead Technologist (Professional Services)
"Enlightening and engaging exercises."
-Patricia D., Senior Trainer and Requirements Analyst (Nonprofit)
"Everyone should take this course. Organizations will be better for it, and it is necessary for professional development."
-Kareema P, Chief of Staff (Government)
"Very engaging and thoughtful discourse."
-Adriana V., Web Manager (Government)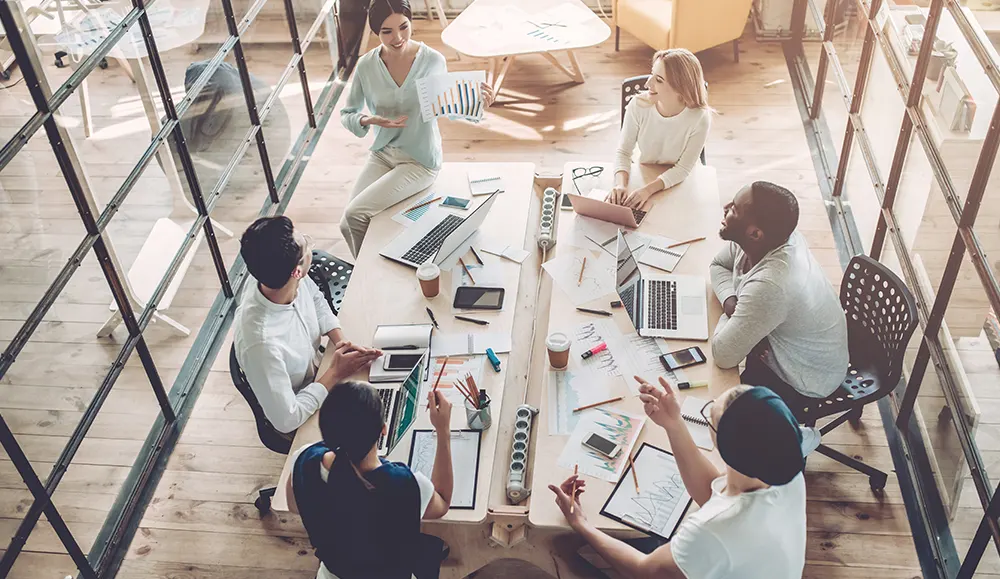 Program Details: The Duke CE Advanced Technology Leadership Certificate Program
Six courses that each address a critical leadership area
Designed for experienced project and program managers
Duke CE Corporate Education certificate upon program completion
In-person learning with colleagues
Two full days per course (12 days total)
The Origin Story: Research-Based Course Design
Through a partnership with Duke CE Corporate Education and the faculty at the Duke Fuqua School of Business, we interviewed top executives at major companies and governmental organizations in the US and around the world to uncover the most crucial skills gaps in leadership today. Through those discussions, six leadership capabilities emerged as the most critical – and lacking – skills required for success in today's complex and fast-paced environments.
Based on those crucial six capabilities, we developed the six-course Duke CE Advanced Technology Leadership Certificate Program – one course for each major skill – to prepare modern leaders for the unique challenges of today and tomorrow. They are:
Translating Strategy into Results
Navigating Increasing Complexity
Elevating Team Impact
Influencing Collaborative Results
Thriving in Dynamic Change
Driving Breakthrough Innovation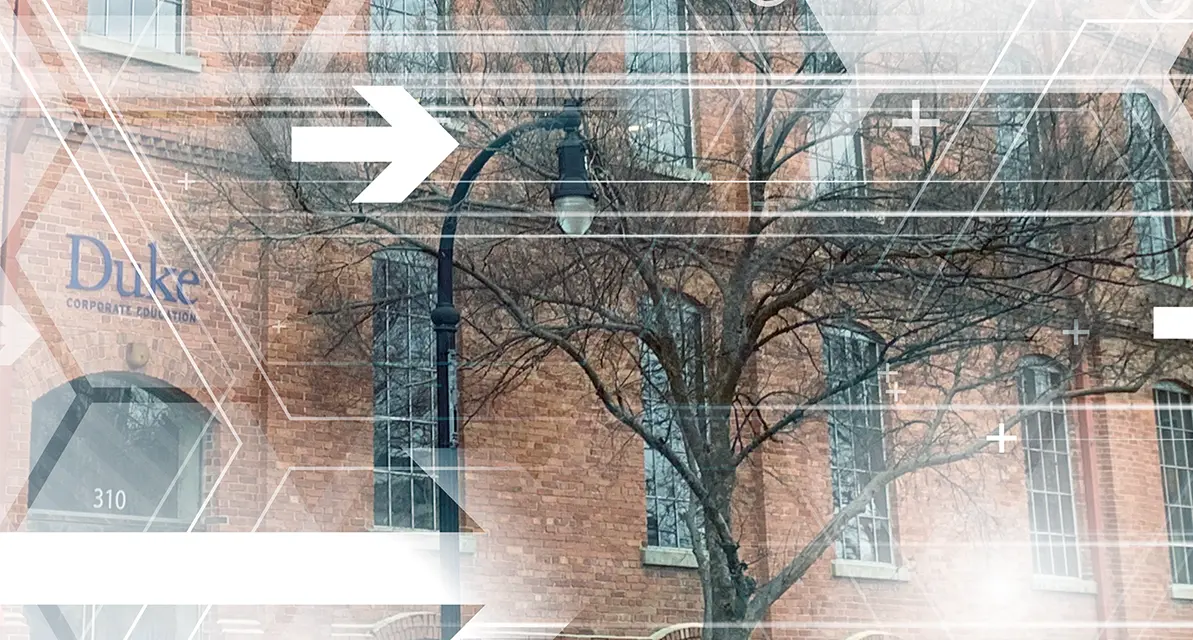 The Duke Difference: We Create Leaders Through Action Learning
Unlike other leadership courses, the Duke CE Advanced Technology Leadership Certificate Program takes attendees beyond passive lecture to experience deep learning and hands-on practice of the six most critical leadership areas. It guides learners through interactive simulations, engaging learning activities, and active discussion not only with our top-notch instructors but also with classroom peers to learn from the experiences, challenges, and curiosity of everyone in the room.
The Duke CE Advanced Technology Leadership Program doesn't simply dictate to attendees what a great leader looks like, it shows attendees through active practice and in great detail how to be a successful leader in today's complex and volatile environment.
Course List and Description
There is no prerequisite for this program.
Certificate earners must take Translating Strategy into Results first and Driving Breakthrough Innovation last.
There is no time limit for completing all six courses.
Most learners complete the program in two years or less.
Contact us for more information